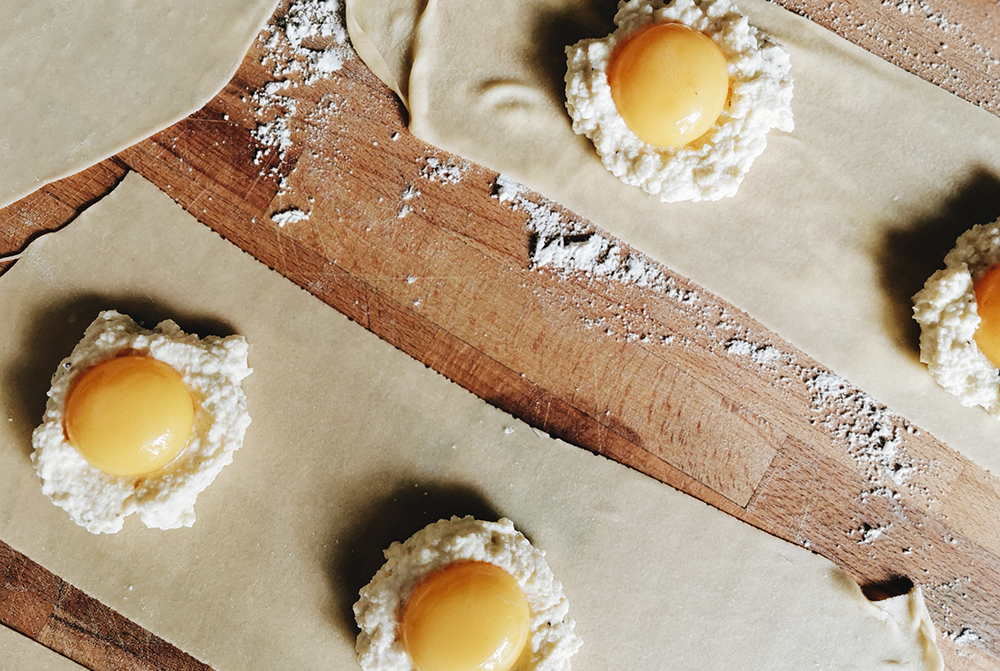 One of the highlights of 2019 was hosting the White Truffle and Wine Culinary Retreat here in Tuscany.
We had 13 international guests (from as far as Argentina and Canada and as close as Abruzzo!) together in a big, traditional Tuscan farmhouse, surrounded by woods. It may have rained quite intensely (it was November after all), but we donned rain boots to visit the olive groves and go truffle hunting and during downtime we curled up in front of the fireplace to play cards, to chat and sip wine.
We explored the Chianti classico, visiting wineries and wonderful artisan goat cheese farm. And we did a lot of cooking together and eating, all centred around the local and seasonal delicacies of Tuscany's autumn, aka white truffles. In short, it was my ideal week, and I hope it was too, for everyone else.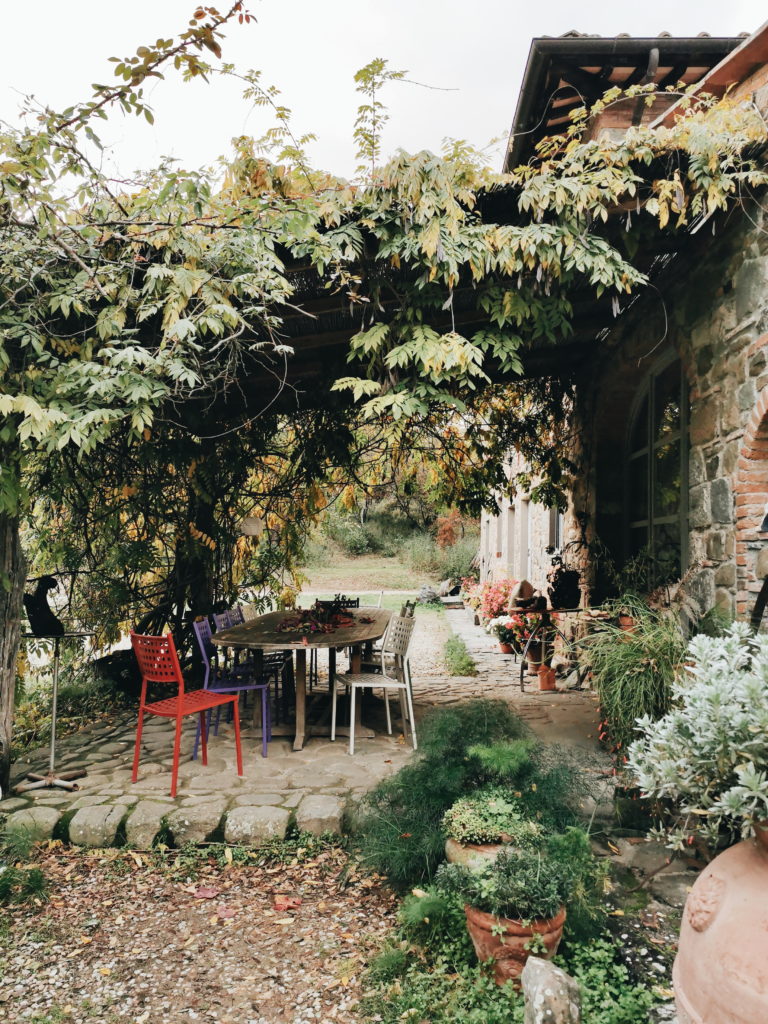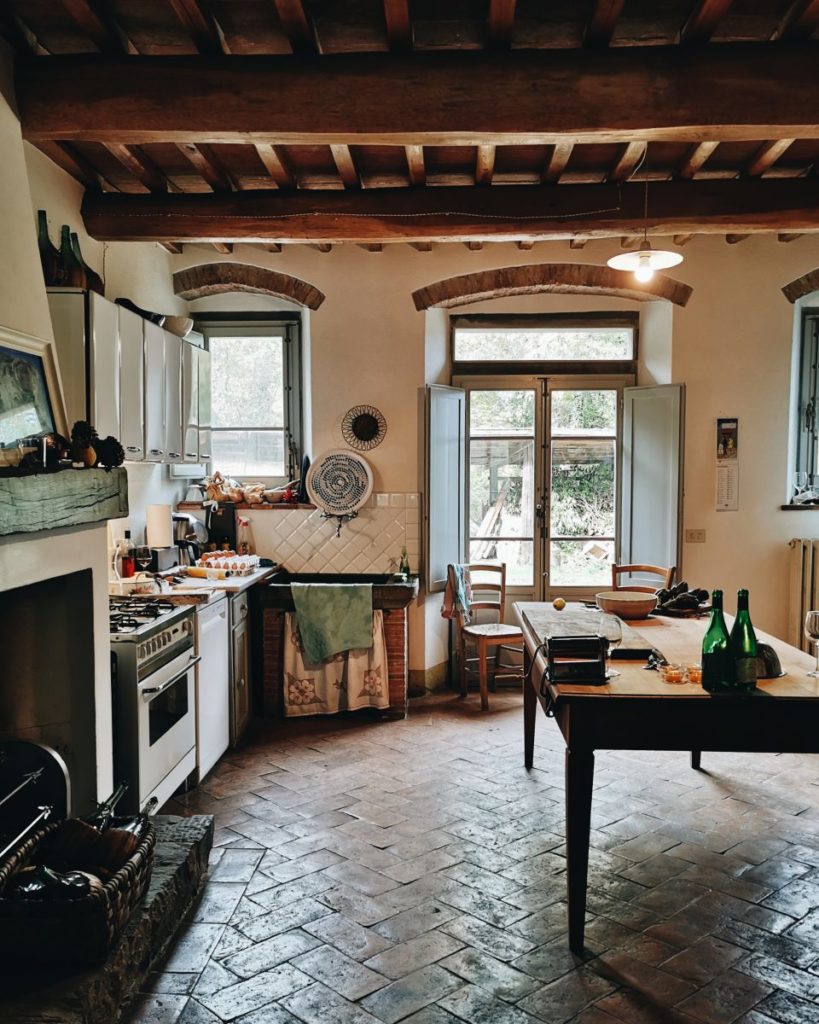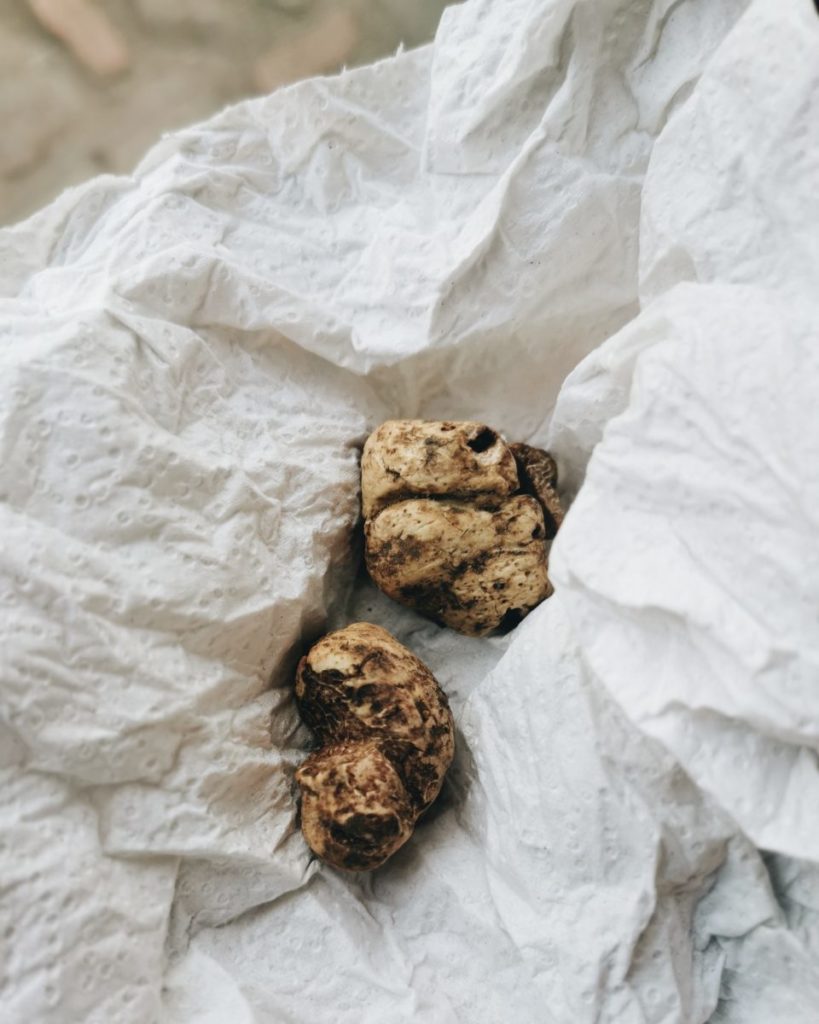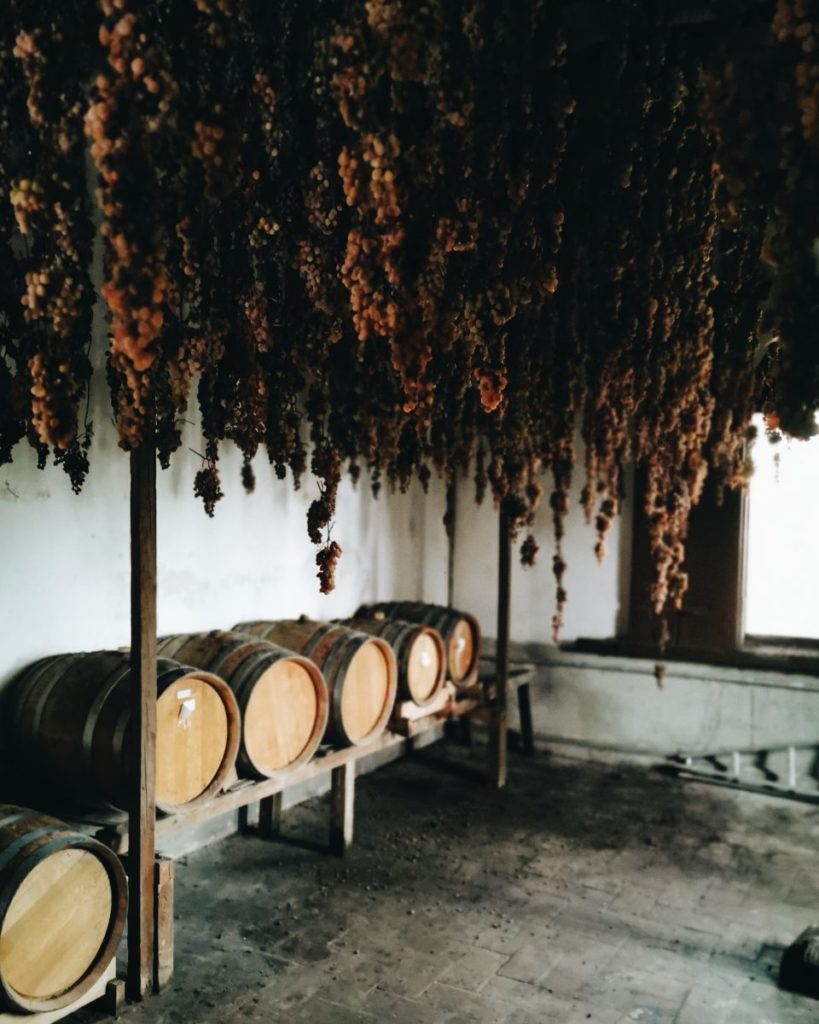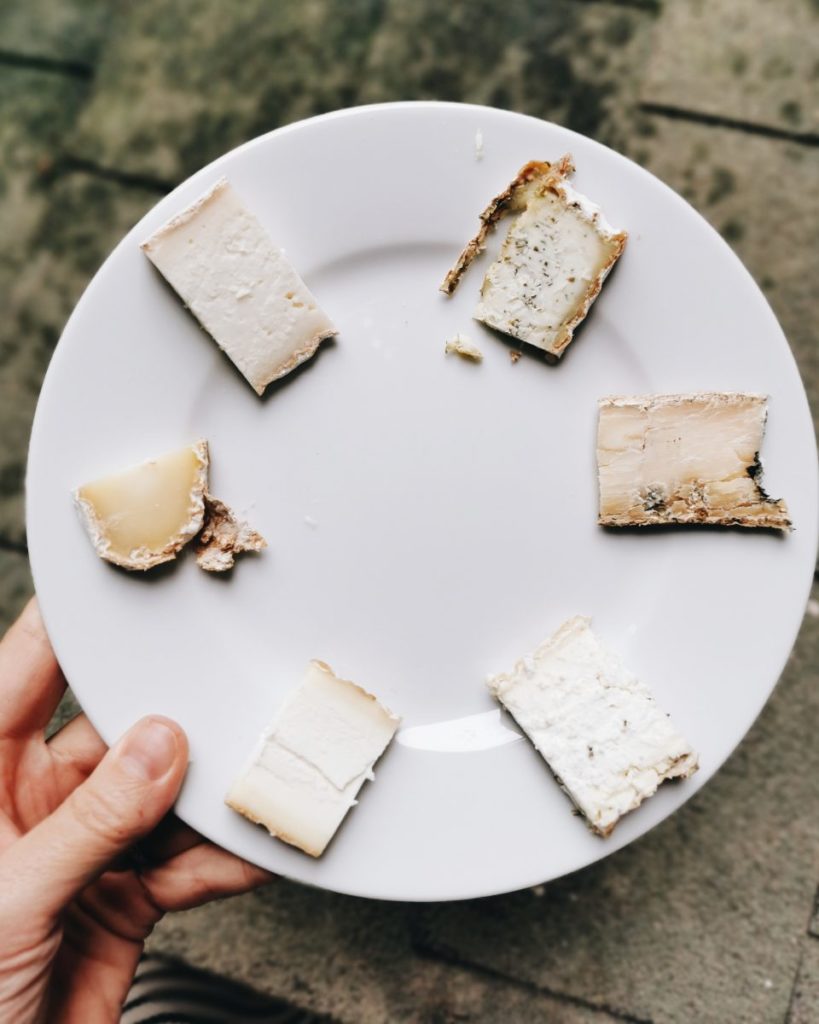 One of the favourite dishes we made together – and I think the perfect way to eat white truffles – was my version of a very famous egg yolk raviolo recipe, created over 40 years ago for two Michelin star restaurant San Domenico, and copyrighted by Italian chef Nino Bergese (even though it is quite possibly one of the most copied recipes ever – a perfect egg yolk nestled inside a raviolo, how could it not be?). It is often called the "Raviolo Bergese" though the official registered name is "Uovo in raviolo San Domenico con burro di malga, Parmigiano dolce a tartufo di bianco." The yolk is still runny so when you cut into the oversized ravioli, the yolk spills out creating the most luscious "sauce" that mixes with the butter and truffles and cheese. It is difficult not to just lick the plate clean!
The original recipe is a spinach and ricotta filling but I make it more like my favourite ricotta ravioli pasta recipe (which you can also find in my cookbook, Florentine) and also without needing any piping bags or special cutters — after all, we are not in a Michelin star kitchen, even though this has all the flavours of a Michelin star meal!
P.S. We will announce our 2020 White Truffle and Wine Retreat in the new year. If you want to keep up to date on our food and wine programs, do head below or over here and subscribe to the workshop newsletter to get the news a day before everyone else.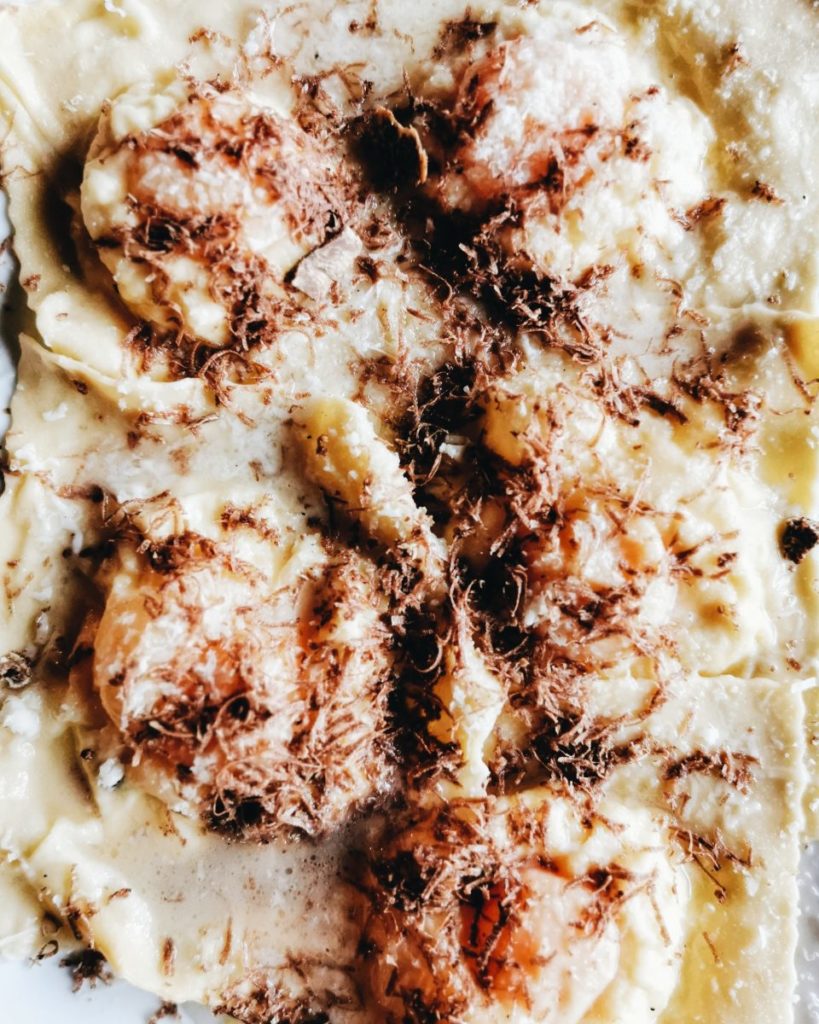 Raviolo Bergese al tartufo bianco
Egg yolk ravioli with white truffle
Serves 4-6 as a starter
For the pasta:
400 g (14 oz) flour
2 eggs, plus 4 yolks (set aside egg white for later)
2 tablespoons water
For the filling:
250 gr ricotta
100 g grated parmesan cheese, plus more for serving
12 yolks, plus 1 extra
To serve:
100 g (13/4 oz) salted butter
white truffle, finely grated (about 5 grams per person)
For the pasta, put the flour in a bowl and make a well in the centre. Put the eggs, yolks and 2 tablespoons of water in the well. With a fork, begin to whisk the eggs, incorporating the flour little by little until you can no longer whisk with the fork. Use floured hands to combine the rest of the flour until you have a smooth, elastic dough. Wrap in plastic wrap and let it rest at least 30 minutes.
Cut the dough into four pieces and dust with plenty of flour. Roll out the dough using a pasta machine or rolling pin. The dough should be thin enough so that you can see your hand through it.
For the filling, combine ricotta and parmesan with 1 egg yolk and a pinch of salt.
Use a well-floured wooden board to make the ravioli. Working on strips of pasta at least 10 cm (4 in) wide and as long as you like, place 1 heaped tablespoon of ricotta filling onto the pasta sheet about 5 cm (2 in) apart. With the back of a spoon, shape a little hole in the ricotta for the egg yolk to nestle into. Separate an egg and, place the yolk in each nest of ricotta.
Brush some of the leftover egg white from earlier all around the filling. Then place a sheet of pasta of the same width and length over the top and, working quickly, press the pasta sheet down carefully around each spoonful of filling, try not to trap too much air. Work from one side to the other and, if needed (and if you have two extra hands helping you), work one raviolo at a time. With a fluted pastry wheel cutter or a sharp knife, trim the raviolo so that you have a 1 cm (1/2 in) border around the filling and, if necessary, transfer each finished raviolo to a well-floured tray lined with parchment (yes, double protection, parchment and flour). Continue until you finish the pasta and filling.
Melt the butter in a large frying pan over medium heat. Don't let it burn, we want to keep this butter sweet and mellow. Add a ladleful of the pasta cooking water and swirl in the pan and let simmer to create a slightly thicker sauce. Cook the raviolo immediately in a saucepan of salted, gently simmering water until al dente, but don't overcook the yolks – I find a timer set to 2 minutes is perfect, you can cook it up to 3 minutes if your pasta is slightly thicker and you feel it is not cooked through.
When the ravioli are ready, pull them out of the water gently with a slotted spoon, if you need to drain, a clean, damp tea towel lining a tray is best – place directly on top until you pull out all the ravioli. Place them on a platter or divide directly into plates, add some of the melted butter, sprinkle over grated cheese, grate the truffle directly over and serve immediately.
Original Website: Egg yolk ravioli (and a white truffle experience) | Emiko Davies